Our Position and Strengths
Specialization in the pachinko industry has made it possible to provide the high value-added services required by pachinko parlors.
Pachinko Parlor Advertising Market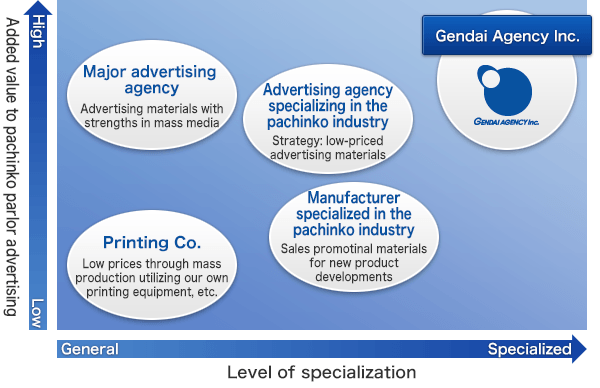 Breadth and depth of information
We specialize in the pachinko industry and are the only agency with a nationwide network. This enables us to propose high-value-added advertising plans based on an exceedingly wide range of information.
Diverse advertising media
We comprehensively produce complete advertising packages that are ideal for attracting customers to pachinko parlors.
Pursuit of originality
We provide original advertising plans and designs based on promotional strategies uniquely tailored to individual pachinko parlor operators.